Saved Vehicles

[

00

]
Welcome to My Garage, the modern way to utilize car inventory searches and make it easier for you to collect your vehicles of interest. Now you can personalize your vehicle search with cars that you have recently viewed and saved. If you sign up for our Alerts tool you will be notified by email when a price has been changed or the car has been sold. Our Auto Locator tool will also notify you when a vehicle you are searching for has been added to our inventory. We hope you enjoy using our My Garage tool.
Recently viewed (0)
No viewed cars.
2023 Maserati Ghibli Modena Q4 for Sale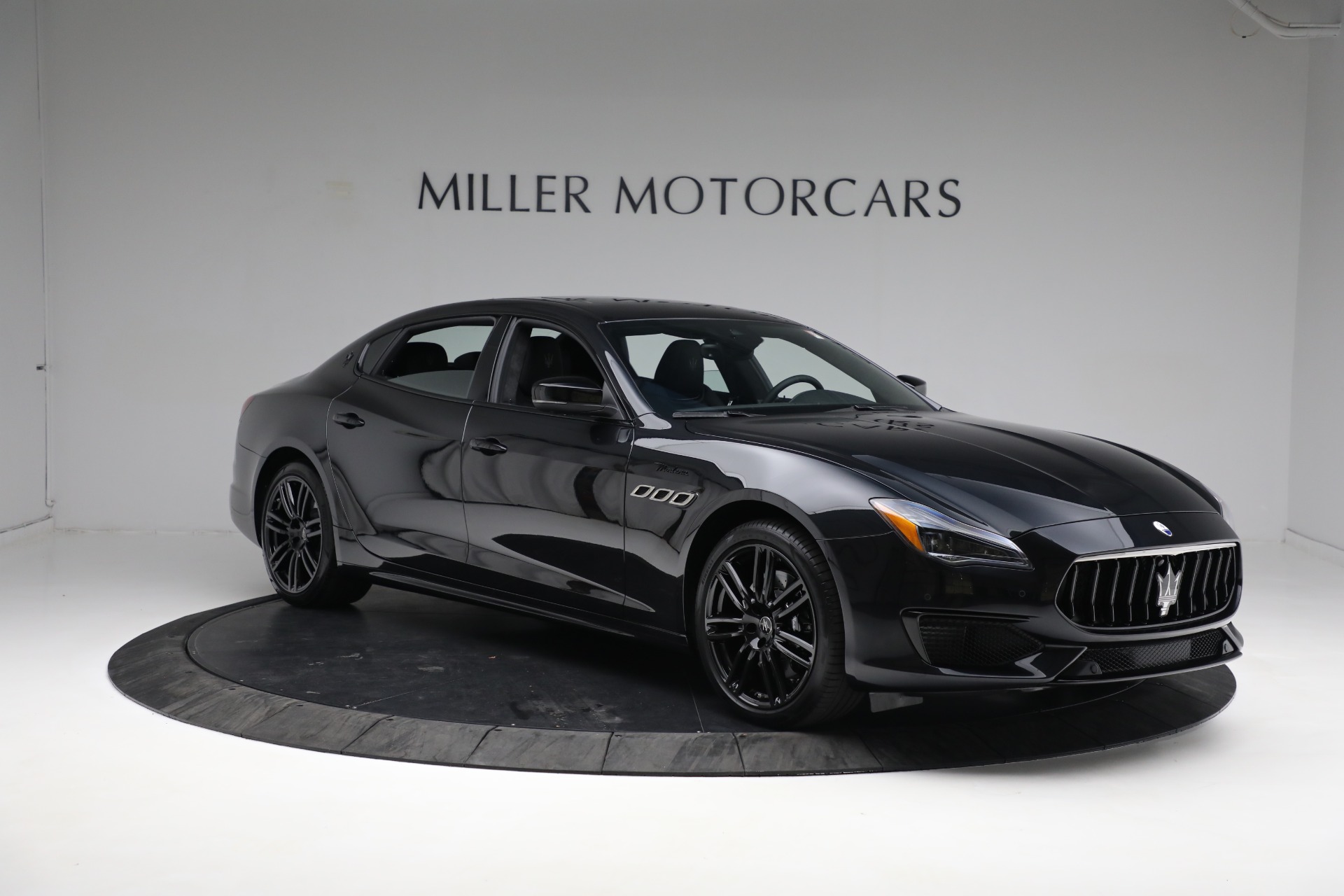 Are you looking for the ultimate luxury driving experience? Then look no further than the 2023 Maserati Ghibli Modena Q4. This four-door sedan has everything you need to make your drive dynamic and modern while providing an unparalleled level of comfort, safety, and performance. Whether you're cruising along a country highway or navigating urban streets in style, this car offers superior reliability with technology that is way ahead of its time.
From its aerodynamic exterior design inspired by race engines to an impressive balance of power and efficiency under the hood. Maserati of Greenwich makes it easy to see why so many drivers have put their trust in Maserati when shopping for their perfect vehicle. Read on for more details about what makes this model such a great pick.
Ghibli Modena Q4: What's New?
The 2023 Maserati Ghibli Modena Q4 offers a luxurious interior with plush upholstery and extensive creature comforts. The newest iteration of this model is equipped with the latest in advanced driver-assist technology, including automated emergency braking and lane keep assist. You can also enjoy an effortless drive thanks to the 8-speed automatic transmission that offers smooth, seamless shifts.
In addition, the 2023 Ghibli Modena Q4 is packed with a range of advanced safety features to keep you and your passengers secure on the road. These include an extensive array of airbags, blind-spot monitor, and an enhanced traction control system that helps you stay in control in all weather conditions.
Get an Inside Look at the Premium Interior Design
The interior of the 2023 Maserati Ghibli Modena Q4 is a testament to the brand's commitment to luxury and sophistication. With premium materials, advanced technology, and ample space for both driver and passengers, this sedan's cabin is the pinnacle of comfort and style.
Leather Seats
As you settle into the plush leather seats, you'll immediately notice the attention to detail that went into every aspect of the design. From the wood and chrome finishes to the hand-stitched accents, every element was chosen for its quality and elegance. The dashboard features a sleek, modern design with intuitive controls that are easy to navigate, including a large 10.1-inch touchscreen display with high-resolution graphics.
Fully Advanced Infotainment System
In addition to the beautiful aesthetic, the interior of the Modena Q4 is equipped with state-of-the-art technology that enhances the driving experience. This includes the highly advanced Maserati Connect infotainment system, which seamlessly integrates with your smartphone and provides access to a range of features, including navigation, music, and hands-free communication. The system even has its own Wi-Fi hotspot, ensuring that you stay connected on the go.
Spacious
One notable feature of the interior design is the ample legroom and headroom available in both the front and back seats. Even taller passengers will find plenty of space to stretch out and relax, while the heated and ventilated seats ensure maximum comfort in any weather conditions. The rear seats also fold down in a 60/40 split, providing additional cargo space for longer journeys.
Exterior Sleek Design
The exterior of the Modena Q4 is sure to turn heads with its sleek, aerodynamic design that takes inspiration from race engines. From the bold front grille and angular LED headlights to the sculpted lines and bold curves, this sedan stands out from the competition in both style and performance.
Bold Front Grille
The bold front grille features an aggressive design that immediately catches the eye, while the angular LED headlights offer superior visibility for both day and night driving. The hood is slightly raised, giving it a more muscular look and hinting at the power within.
Sculpted Lines & Bold Curves
Every element of the exterior was meticulously crafted to give the Ghibli Modena Q4 a commanding presence on the road. The sculpted lines and bold curves create an unmistakable look that is both eye-catching and aerodynamically efficient.
Signature Trident Badge
One of the most recognizable features of this car is the signature Maserati Trident badge on the front grille, a symbol that has become synonymous with the brand's heritage and commitment to quality craftsmanship.
Unique 19-inch Alloy Wheels
The 2023 Ghibli Modena Q4 also features unique 19-inch alloy wheels with a distinctive spoke pattern, adding to the car's athletic aura. The specially designed tires offer improved handling and grip on all road surfaces, while the low-profile design adds further stability when cornering.
Performance of this Luxury Vehicle
When it comes to performance, the 2023 Maserati Ghibli Modena Q4 leaves nothing to be desired.
Engine
This limited edition luxury sedan is powered by a 3.0 liter V6 engine that delivers an impressive 424 horsepower and 428 pound-feet of torque. This powerhouse of an engine is paired with an 8-speed automatic transmission and all-wheel drive, providing exceptional handling and acceleration on both dry and wet roads.
Stability
In addition to its exceptional speed and handling, the Ghibli Modena Q4 also delivers impressive fuel efficiency, thanks to its innovative engine design and aerodynamic exterior. With an EPA-estimated 20 mpg in the city and 28 mpg on the highway, this car strikes the perfect balance between power and efficiency.
Safety Features with Advanced Driver Assistance
Ghibli Modena Q4 isn't just about style and performance – it's also designed with safety in mind. This sedan comes standard with a range of advanced driver-assistance features, including:
Automatic emergency braking
Adaptive cruise control
Lane-keeping assist
Rear cross-traffic alert
These systems are designed to help you stay safe on the road, so you can have peace of mind in any driving situation.
Buy it Now!
The 2023 Maserati Ghibli Modena Q4 is a stunning luxury sedan that offers drivers an exceptional combination of power, performance, and features. From the spacious seating to the advanced technology, from the luxurious interior design to its fuel efficiency – this vehicle has it all! Whether you're looking for a sophisticated ride or just want something thrilling and exciting, consider investing in a 2023 Maserati Ghibli Modena Q4 today. With its many benefits, this car will make your daily commute more enjoyable than ever before.
---
LOCATION
Maserati of Greenwich
321 West Putnam Ave
Greenwich, CT 06830
HOURS
| | |
| --- | --- |
| Monday - Friday: | 9:00AM - 6:00PM |
| Saturday: | 9:00AM - 4:00PM |
| Sunday: | Closed |