Saved Vehicles

[

00

]
Welcome to My Garage, the modern way to utilize car inventory searches and make it easier for you to collect your vehicles of interest. Now you can personalize your vehicle search with cars that you have recently viewed and saved. If you sign up for our Alerts tool you will be notified by email when a price has been changed or the car has been sold. Our Auto Locator tool will also notify you when a vehicle you are searching for has been added to our inventory. We hope you enjoy using our My Garage tool.
Recently viewed (0)
No viewed cars.
2024 Maserati GT Folgore Model Information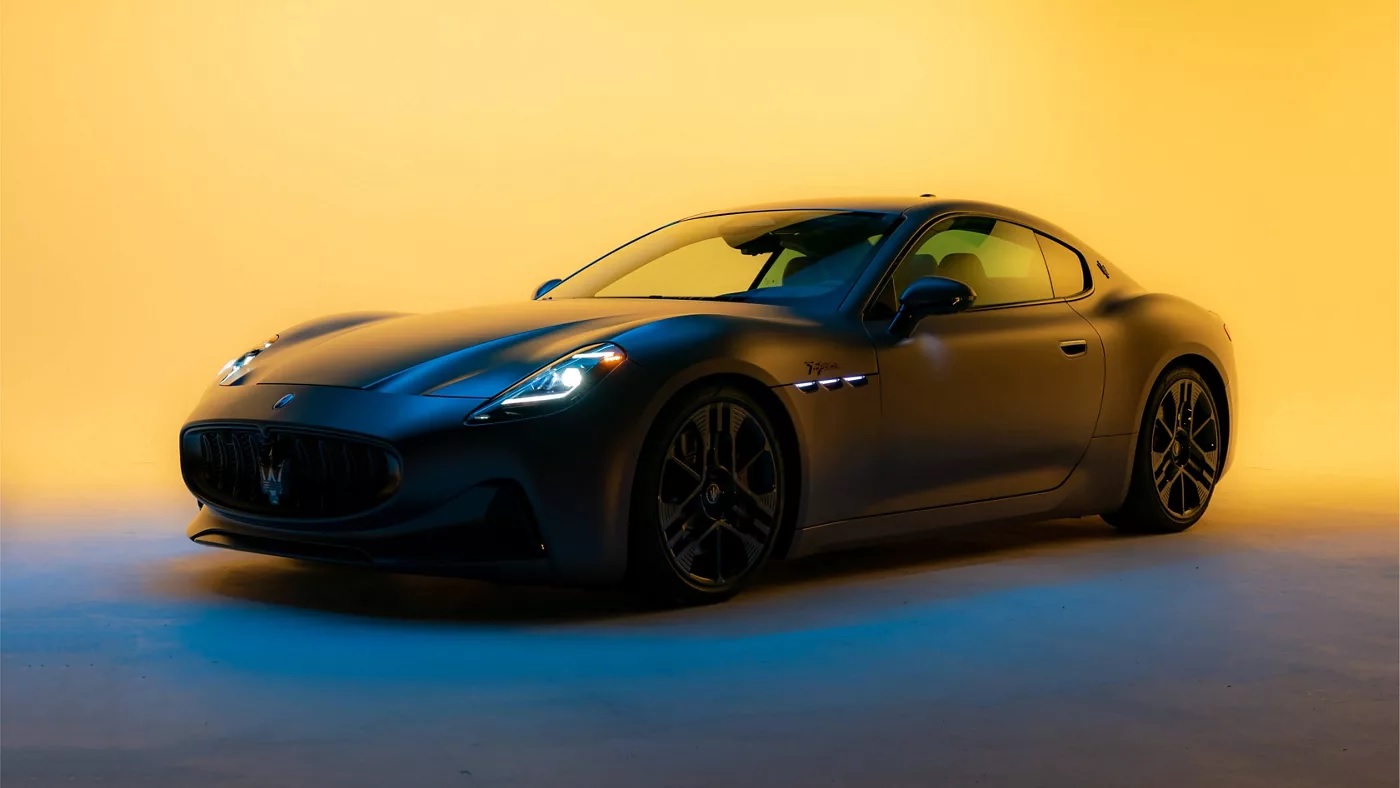 Searching the market for a luxury sports car that exudes sophistication, power, and performance? If so, take a look at the 2024 Maserati GT Folgore model. This stunning vehicle is designed with precision engineering and modern technology to deliver an unforgettable driving experience. It features an ultra-spartan exterior design that captures your eye from every angle, accompanied by state-of-the-art interior accessories for added comfort and convenience. From its dual-clutch transmission system to its finely tuned suspension setup, every aspect of this car was crafted with uncompromising attention to detail, allowing you to make a statement both on the road and off.
2024 Maserati GT Engine
The 2024 Maserati GT Folgore has a turbocharged V8 engine that produces an impressive 751 horsepower and 961 lb-ft of torque. It is made with precision engineering and modern technology, so you can have an amazing driving experience. It is equipped with a dual-clutch transmission system, which allows for smoother shifting and faster acceleration. This advanced system uses two separate clutches to engage and disengage gears in order to provide instantaneous gear changes, allowing drivers to make the most of their engine's power. Additionally, the car is also equipped with a finely tuned suspension system and Brembo brakes for improved handling.
As per fuel economy, so you can enjoy a more efficient driving experience, the 2024 Maserati GT Folgore has an EPA estimated fuel economy of approximately 18 mpg in the city and 28 mpg on the highway.
Exterior Design and Features
The exterior of the 2024 Maserati GT Folgore is designed to be both bold and luxurious. The front of the car features a signature grille with a swooping hood, giving it an aggressive look that stands out from other vehicles on the road. The lightweight aluminum body panels help reduce weight and increase performance.
The GT Folgore is finished with a set of 21-inch alloy wheels that are designed to improve handling and provide increased grip on the road. These wheels come wrapped in low-profile performance tires, helping to further enhance the driving experience. To complement its sleek exterior design, the car also features xenon headlights for improved visibility and LED taillights for a modern touch.
Technological Features
The 2024 Maserati GT Folgore comes with several high-tech features that make it an exciting and luxurious car. It has a powerful infotainment system, including a 10.1″ touchscreen display and Apple CarPlay/Android Auto integration. The driver can also control the climate inside the cabin with 4-zone climate control and enjoy a premium audio system from Bowers & Wilkins. The GT Folgore also comes with adaptive cruise control, blind spot monitoring, lane keep assist, emergency brake assist, and a 360-degree camera view.
Instant Distance
The 2024 Maserati GT Folgore is equipped with advanced navigation technology that gives drivers the power to select their destination and calculate the total charge instantly. Featuring a large 10.1-inch touchscreen display, this system provides detailed maps and turn-by-turn directions that help you get to your destination safely. The intuitive mapping also includes real-time traffic information and a speed limit calculator, allowing you to make informed decisions on the road.
Interior Design and Comfort
The interior of the 2024 Maserati GT Folgore is designed for ultimate comfort and luxury.
Alcantara Leather Upholstery
The cabin features hand-stitched Alcantara leather upholstery that envelops the driver and passengers in a luxurious, warm embrace. The dashboard is crafted with carbon fiber accents, adding an element of sophistication. The interior also features ambient lighting to create an inviting atmosphere, as well as heated and ventilated seats for maximum comfort.
Panoramic Moonroof
The 2024 Maserati GT Folgore offers a luxurious driving experience with its optional panoramic moonroof. This gives you a chance to take in the views of your surroundings, even while cruising down the highway. The all-glass design allows for an unobstructed view of the sky, providing an unparalleled sense of openness and freedom.
Other Convenience
For added convenience, the 2024 Maserati GT Folgore also has a keyless entry system and push-button start. An 8.4 -inch touchscreen infotainment system is at the center of the interior, providing easy access to all the car's features.
Latest Safety Advancement
The 2024 Maserati GT Folgore is equipped with advanced safety technology to keep you protected on the road.
With adaptive cruise control, the 2024 Maserati GT Folgore allows you to set a desired speed and distance from the car ahead for a comfortable driving experience.
The Maserati GT Folgore comes with an advanced blind spot monitoring system that utilizes radar sensors to detect any vehicles in the vehicle's blind spots. The driver is alerted of potential dangers via visual and audio cues from the infotainment system, allowing them to make timely decisions when changing lanes or merging.
Emergency brake assist is a feature of the 2024 Maserati GT Folgore that uses cameras and sensors to detect any potential collision and automatically applies the brakes when necessary. This helps to prevent accidents in situations where the driver can not react quickly enough on their own.
It has airbags throughout the cabin, as well as active head restraints to protect occupants in the event of a crash.
Pricing and Availability
The 2024 Maserati GT Folgore will be made totally worthy and available to the public in the third quarter of 2023. The car is expected to be in high demand due to its performance capabilities, luxurious interior design, and advanced safety technology. Customers who are interested in purchasing the vehicle have the option to customize it according to their own tastes, making it truly unique.
Ready to Book a 2024 Maserati?
With its superior performance capabilities, luxurious interior design, and advanced safety technology, this dream car will definitely have you turning heads on the road. After production, once you've booked the car, you can expect delivery within a few weeks. With this impressive vehicle in your possession, you'll be ready to take on any journey with style and don't miss out. On Maserati of Greenwich, get your pre-order in early and experience the thrill of driving a Maserati GT Folgore.
---
LOCATION
Maserati of Greenwich
321 West Putnam Ave
Greenwich, CT 06830
HOURS
| | |
| --- | --- |
| Monday - Friday: | 9:00AM - 6:00PM |
| Saturday: | 9:00AM - 4:00PM |
| Sunday: | Closed |