Saved Vehicles

[

00

]
Welcome to My Garage, the modern way to utilize car inventory searches and make it easier for you to collect your vehicles of interest. Now you can personalize your vehicle search with cars that you have recently viewed and saved. If you sign up for our Alerts tool you will be notified by email when a price has been changed or the car has been sold. Our Auto Locator tool will also notify you when a vehicle you are searching for has been added to our inventory. We hope you enjoy using our My Garage tool.
Recently viewed (0)
No viewed cars.
Discover The All-New 2023 Maserati Grecale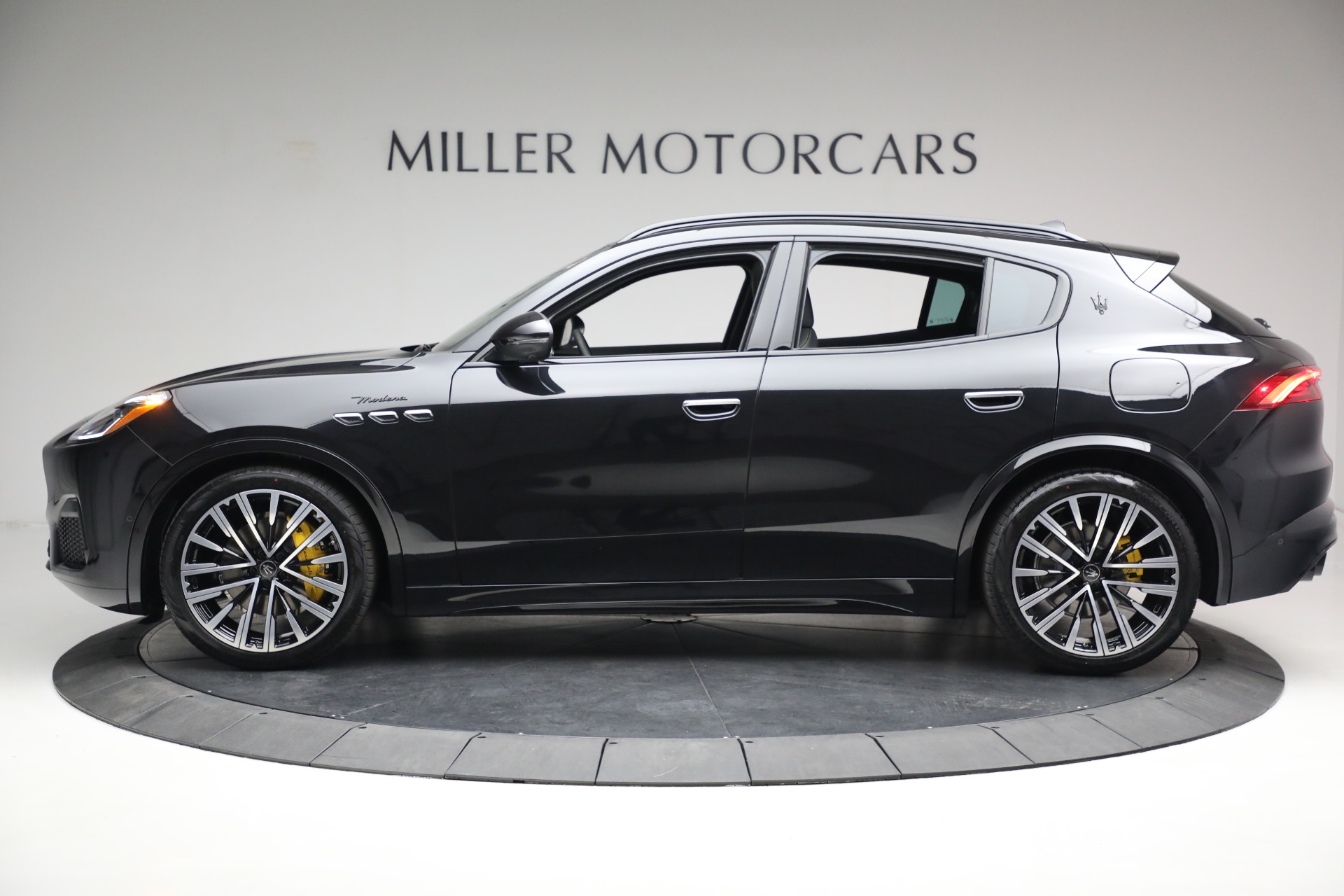 The all-new 2023 Maserati Grecale is a sight to behold. With its sleek design and impressive driving specs, this vehicle is sure to turn heads wherever it goes. The Grecale is the perfect car for anyone who wants style and performance in one package. We are proud to introduce the 2023 Maserati Grecale. Choose from various models available in our inventory today and enjoy the ride of a lifetime. Visit our website and schedule a test drive today!
Introducing High Spec SUV- The Grecale
The Maserati vehicles began in 1963 and kept the classic yet modern look. The new 2023 Grecale combines Maserati's signature style with advanced engineering to create a sleek and powerful SUV. You'll find premium materials and cutting-edge technologies that make every ride comfortable and enjoyable. Let's discover some amazing features and vehicle settings that make it unique and cool from others in the line.
Performance Specifications Of The Maserati Grecale
The Maserati Grecale is a thrill-seeking machine on wheels, powered with two lightweight and high-performing engine options. Choose from either 300 or 330hp mild hybrids, perfect for ultimate efficiency, or the super-fast 530hp V6 Nettuno. It is designed to take you zooming down roads in no time. The carefully crafted prop shaft made of carbon fiber and aluminum works together to generate remarkable acceleration. Along with adaptive air suspension, you can select one of four drive modes: comfort, GT, sport, or off-road, depending on your preference.
The Powerhouse Speedy Roadster
This luxury performance vehicle boasts a powerful 2.0L Turbo Inline engine, delivering 523 hp maximum power and 332 lb-ft torque for a lightning-fast 0-60 mph in just 3.6 seconds. Ready to rocket you up to 177 mph (325 km/h). Enjoy an electrifying ride while luxuriating at top speed: plunge into new heights of exhilaration with the Grecale!
Transmission
The Grecale is outfitted with an 8-Speed Automatic w/OD transmission, which is engineered to provide a smooth and effortless drive. The ratio between each gear is carefully calculated to ensure precise and responsive acceleration at all speeds. This transmission also helps reduce emissions for a more environmentally friendly ride. The 8-speed allows you to switch gears quickly and seamlessly, giving you full engine power at any speed.
Amazing Design And Styling
With striking, contemporary design steeped in Italian style and grace, the Maserati Grecale radiates cosmopolitan flair from every angle – beautiful lines that flow with natural elegance emphasized by luxury materials like leather and carbon fiber for a robust interior feel. Whether admiring its exterior or sinking into the cabin's opulence, one thing remains certain: attention will be captured instantly thanks to digital surfaces gorgeously fused without any needless adornment. Experience timeless class combined with modern fashion when driving away in your 2023 Grecale.
Interior Comfort And Technology Features
Feel the thrill of driving like never before with Maserati's 2023 Grecale. Stimulate all your senses as you take in sights and sounds made possible by its 12.3″ TFT Cluster, two central angled displays, and optional head-up display providing more than a 33″ view area. At the same time, Sonus Faber creates an unparalleled audio experience to transport you into pure luxury. Drive with style, performance, and comfort in the all-new 2023 Maserati Grecale. Plus, stay connected on any journey through Maserati Connect – providing complete control of your car at your fingertips wherever life takes you.
Comfy And Cool
Take a seat in the opulent cabin of Maserati's 2023 Grecale and embark on an unrivaled journey. Outfitted with superior Level 2 Advanced Driving Assistance Systems and adaptive cruise control, standard forward collision warning and rear cross-traffic alert offer unprecedented comfort and convenience while on the go. From its spacious interior to its 6.5″ rear touch screen, giving you complete control over three temperature zones. Ride in total ease, knowing that no detail has gone overlooked in creating an exceptional journey experience for you.
The Area Covered By The Grecale
The Grecale is the perfect mix of size and power. At 191 inches in length, 85 inches in width, and 66 inches in height – plus a wheelbase of 114 inches – you have ample space, and a total weight of 5,525 pounds offers supreme control on the road. This car offers all the luxurious comfort of an impressive interior without compromising on speed or style. What's more, with its range extending over 300 miles, you can confidently explore any road you desire. With the Grecale, your journey becomes an adventure like no other.
Grecale Models Available
Our inventory Is full of new Maserati Grecale, and the models or trims available are Modena and GT.
Maserati Grecale Modena
The Maserati Grecale modena is powered by a 3.0L twin turbo V6 engine, delivering a staggering 424 horsepower and 428 ft-lbs of torque. It provides fast 0-62 mph speed in just 3.6 seconds. Get the Modena in various colors and customized options with us.
Maserati Grecale GT Trim
The Maserati Grecale GT takes performance to the next level with its impressive 2.0L engine and all-wheel drive, delivering a thunderous 296 horsepower and 332 ft-lbs of torque. It excels on the road and in corners, giving you an edge at every twist and turn with automatic emergency braking. The eight-speed automatic transmission helps to contribute to the smooth, effortless performance of this compact sport utility vehicle. Choose from vibrant colors and customize your Grecale GT at our dealership.
Amaze Yourself With Trendy Grecale From Our Inventory
The Maserati Grecale is a luxurious and powerful SUV that allows you to explore the roads around you – with style and comfort. Choose from the Modena or GT trims, each offering a unique driving experience that will take your breath away. Explore our inventory of new Grecales today and experience excellence in design and performance. With our team of experts, you'll find the perfect Maserati Grecale for you.
---
LOCATION
Maserati of Greenwich
321 West Putnam Ave
Greenwich, CT 06830
HOURS
| | |
| --- | --- |
| Monday - Friday: | 9:00AM - 6:00PM |
| Saturday: | 9:00AM - 4:00PM |
| Sunday: | Closed |