Saved Vehicles

[

00

]
Welcome to My Garage, the modern way to utilize car inventory searches and make it easier for you to collect your vehicles of interest. Now you can personalize your vehicle search with cars that you have recently viewed and saved. If you sign up for our Alerts tool you will be notified by email when a price has been changed or the car has been sold. Our Auto Locator tool will also notify you when a vehicle you are searching for has been added to our inventory. We hope you enjoy using our My Garage tool.
Recently viewed (0)
No viewed cars.
How To Care For Your Car's Exterior In The Winter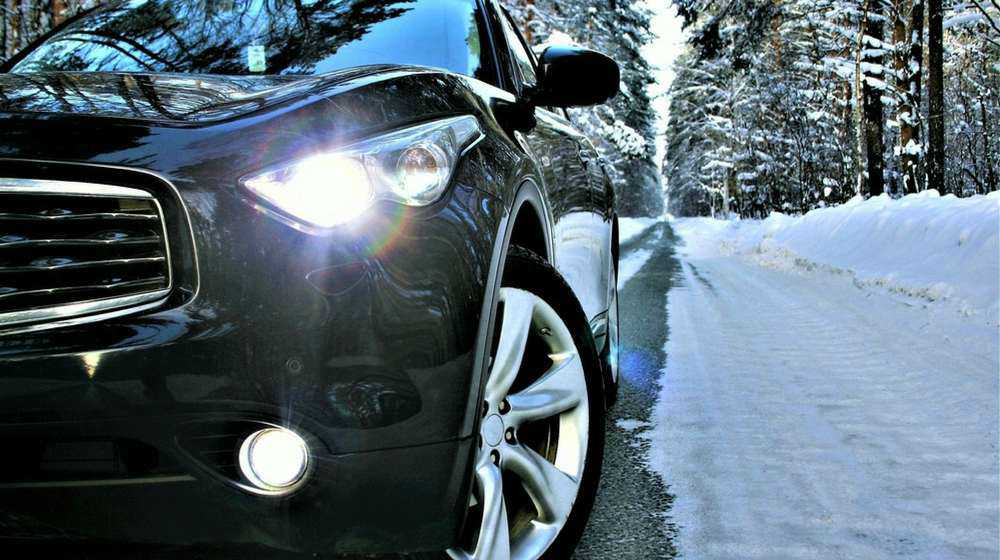 Winter can be a harsh season for cars. The cold weather, snow, and ice can all take their toll on your vehicle's exterior. However, luxury cars are too expensive to be left dingy and dirty, no matter the season. So if you want to maintain your car looking neat and polished all winter long, take care of them. Store them properly, go for better services, and buy good quality wax and wipers if needed. Get the best quality products from Maserati of Greenwich, from car covers to battery chargers.
Best Practices To Winterize The Car Exterior
Cold temperatures can affect your car's exterior, so it's essential to take extra steps to protect it during the colder months. Here are some winter car care tips:
Wash Regularly
Salt, sand, and other debris can accelerate the deterioration of your car's paint job. Wash your car frequently during the winter months to remove these contaminants and help extend the life of your paint.
Pressure washing can be an excellent way to remove any dirt from your car's exterior. However, you should not damage your car's paint job by using too much pressure or spraying water directly on the car's body. If you're unsure how to pressure wash your vehicle, consult a professional or go for a car wash.
Apply Paint And Wax
A fresh coat of paint and wax helps to create a barrier against the elements. This will not only improve the look of your car but also help protect it from rust and other damage. In addition, the wax will help protect your car's paint against harsh winter conditions, including snow and ice.
Consider using a protective coating or sealant further to enhance the durability of your car's paint. Sealants can last several months, so you won't need to apply them as frequently as wax. However, they may provide less protection against the elements than a high-quality paint and wax combo.
Check Wipers
Frozen or damaged wipers can make it hard to see while driving in winter weather. Make sure your wipers are in good condition before the season starts, and replace them if necessary. Change wipers at least twice a year, and remember to de-ice them before driving in the snow or rain.
Inspect Tires
Ensure tires have enough tread to provide a good grip on icy roads and are correctly inflated. If you live where snow and ice are common, you may also want to invest in winter tires. These tires are prepared to provide better traction in adverse conditions.
Regular Maintenance Checks
The best way to protect your car's exterior in winter is to ensure that it is properly maintained throughout the year. Regularly inspect your vehicle for any problems, such as cracks in the paint or rust, and take care of them promptly. In addition, fill up the gas tank to control moisture from building up inside the tank.
Car Storage
If you're not driving your car, it's essential to store it safely. Keep it in a covered garage and keep the garage door close. Cover the vehicle with a tarp or other sturdy material to prevent snow and ice from accumulating. The car cover is necessary if you store the car outside without a garage. Ensure the car battery is fully charged before storing it for an extended period so it doesn't drain and freeze.
Keep An Emergency Kit
No matter how alert you are, accidents can happen. So keeping an emergency kit in your car is always a good idea. Your kit should include jumper cables, a first-aid kit, a flashlight, a snow scrapper, a fuel stabilizer, and a blanket. You should also keep a pack of sand or cat litter in your trunk if you get stuck in the snow. By being prepared for the worst, you can ensure that you'll be able to make it through the winter safely.
Invest In Floor Mats
You'll be tracking a lot of snow and salt on your shoes during winter, so investing in good floor mats is important. Also, look for mats designed to trap moisture and dirt, so your car's carpets don't get ruined.
Adequate Insurance Coverage
Another tip for winter car care is ensuring adequate insurance coverage. Winter weather conditions can be unpredictable and dangerous. Slick roads and reduced visibility can lead to accidents. Ensure you are adequately covered in an accident or weather-related damage to your vehicle.
Regular Car Service
Making sure your car is in sound mechanical condition is always important, but it's especially critical in the winter. Cold weather can strain your engine, battery, and other systems, so ensuring everything is running smoothly is essential. Get your car serviced before winter hits, and schedule regular maintenance throughout the season.
An Eye On The Forecast
Keeping an eye on the weather forecast is always a good idea, but it's especially important in the winter. Your car needs extra care in different weather conditions, so it's important to be prepared. If you know a storm is coming, take some time to prepare your car accordingly. For example, clear any snow or thick ice off your windshield and windows, and ensure your tires have enough tread for safe driving.
Protect Windshield
A winter car care tip is to protect your windshield from harsh winter weather conditions. Freezing temperatures can cause cracks and chips in your windshield, so it is essential to take preventative measures. For example, waxing your windshield before the winter season will create a barrier against the snow and ice. In addition, always keep your windshield washer fluid filled and use a solution that will not freeze.
Enjoy Winter Without Worry
Winter weather can wreak havoc on your car's exterior. However, these simple strategies will keep your vehicle looking its best all season long. From washing and waxing to protecting your paint job, following these simple steps will go a long way in preserving the beauty of your vehicle. For better car service before winter, visit our body shop. You'll b amazed by the experience.
---
LOCATION
Maserati of Greenwich
321 West Putnam Ave
Greenwich, CT 06830
HOURS
| | |
| --- | --- |
| Monday - Friday: | 9:00AM - 6:00PM |
| Saturday: | 9:00AM - 4:00PM |
| Sunday: | Closed |