Saved Vehicles

[

00

]
Welcome to My Garage, the modern way to utilize car inventory searches and make it easier for you to collect your vehicles of interest. Now you can personalize your vehicle search with cars that you have recently viewed and saved. If you sign up for our Alerts tool you will be notified by email when a price has been changed or the car has been sold. Our Auto Locator tool will also notify you when a vehicle you are searching for has been added to our inventory. We hope you enjoy using our My Garage tool.
Recently viewed (0)
No viewed cars.
Lease a 2023 Maserati Grecale GT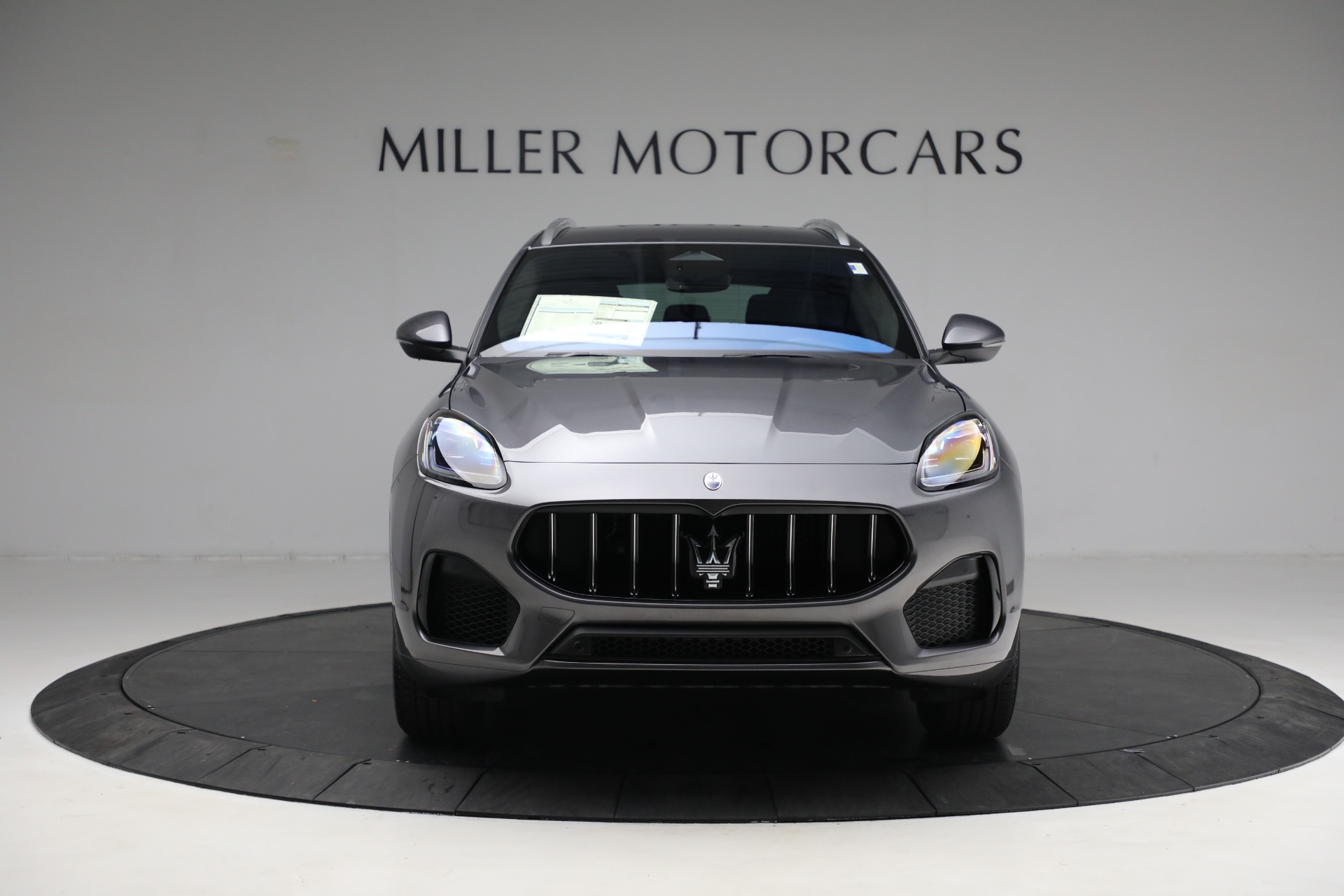 The launch of the 2023 Maserati Grecale GT signals a turning point for the premium SUV market. Maserati, known for its exceptional performance and Italian artistry, is prepared to reinvent the market with this stunning new addition. The model specifics and current lease alternatives that open the door to experiencing the appeal of this exceptional car will be thoroughly examined here.
2023 Maserati Grecale GT: Where Luxury Meets Power and Precision
The 2023 Maserati Grecale GT is unlike anything the market has seen before. Powered by a 2.9 L twin-turbocharged V6 engine, the Grecale GT offers an impressive 424 horsepower and 428 lb-ft of torque. The car also features a smooth eight-speed automatic transmission that allows for swift gear shifting and maximum control on the road.
Other notable features of the 2023 Maserati Grecale GT include:
Design Elegance
The Maserati Grecale GT mixes classic Maserati design cues with a contemporary update. It has a modern, aerodynamic design with the recognizable trident insignia on the front grille, which communicates sophistication and authority. The Grecale GT comes in a variety of alluring colors, letting you customize your vehicle however you like.
The Grecale GT features the best Italian craftsmanship inside. The interior of the cabin is decorated with opulent materials, including wood and metal elements as well as quality leather upholstery. Long trips will be enjoyable to drive because of the seats' supportiveness and comfort. Maserati has created an environment that blends grandeur with modern design by paying close attention to every last detail.
Performance Excellence
The 2023 Maserati Grecale GT is a real powerhouse inside. It is offered with a variety of engines, including a powerful V6 and a V8, both of which are capable of producing spectacular performance. Every time you get behind the wheel of the Grecale GT, you can expect an exhilarating drive thanks to its superior acceleration, handling, and driving characteristics.
The Q4 all-wheel-drive system from Maserati provides excellent traction and handling, making it appropriate for a variety of road conditions. The Grecale GT offers a smooth ride that can be customized to your needs while striking a mix of sportiness and comfort thanks to a responsive suspension system.
Cutting-Edge Technology
The Grecale GT is loaded with cutting-edge technology in addition to its beauty and power. At the center of the dashboard is an easy-to-use infotainment system with a sizable touchscreen display that wirelessly connects to your smartphone via Apple CarPlay and Android Auto. Your favorite music will sound crystal clear on the high-end audio system.
On your journeys, advanced safety features like adaptive cruise control, lane-keeping assistance, and a surround-view camera provide you with peace of mind. With the Grecale GT, Maserati advances the concept of fusing luxury and security.
Cargo Space and Practicality
Practicality doesn't always have to be sacrificed for luxury. With its generous load space, the 2023 Maserati Grecale GT is appropriate for both short- and long-distance trips. You can enlarge the cargo space by folding down the back seats, ensuring you have space for all of your goods.
The Grecale GT is a car for everyone, whether you're after convenience, luxury, or security. Its harmonious blend of features provides the perfect balance of sophistication and practicality. Maserati has taken the driving experience to a whole new level.
Current Lease Terms
When compared to buying, leasing a high-end car like the Grecale GT often offers an alluring alternative that lets you take advantage of all its advantages without making a lengthy commitment.
Lease Duration
Longer and shorter lease periods might be available for the 2023 Maserati Grecale GT, depending on your choices and the leasing company. Typical lease lengths for this vehicle range from 36 to 48 months. While longer durations can frequently result in lower monthly payments, shorter terms might provide more flexibility.
Monthly Payments
The monthly payments for the Grecale GT will vary based on your down payment, credit history, and other factors. The more you pay upfront, the lower your payments should be. Additionally, a higher credit score could help reduce the total cost of the lease.
Down Payment and Fees
Leasing a car usually involves making a down payment. Although the sum can change, it frequently equates to a few months' worth of leasing payments. You can also be accountable for other costs like taxes and purchase fees. Prior to entering into any lease arrangement, it is critical to comprehend the whole cost of leasing.
Benefits of Leasing
If you want to drive a Maserati Grecale GT, leasing has various benefits:
Lower Monthly Payments: Leasing allows you to obtain a higher-end vehicle without incurring a substantial upfront fee because lease payments are often lower than loan payments when buying a car.
Upgrade Possibility: By leasing, you can drive the newest models every few years, ensuring that you're continually operating a cutting-edge car.
No Trade-In Hassles: When the lease duration expires, you just turn in your car and move on, freeing up time, money, and resources that would otherwise be spent attempting to sell or trade in your vehicle.
Benefits in terms of taxes: Depending on your company's circumstances, you might be able to write off some or all of your lease payments as a business expense.
Embrace the Future of Luxury: Lease Your Maserati Grecale GT Today!
Your ticket to experiencing the pinnacle of Italian luxury, performance, and flair is to lease a 2023 Maserati Grecale GT. The Grecale GT is a vehicle that stands out in the luxury SUV market thanks to its gorgeous design, strong engine options, cutting-edge technology, and roomy interior.
The exhilaration of driving a Maserati is now more affordable than ever, thanks to the current lease terms. Leasing brings up a world of opportunities, whether you're looking for a taste of Italian luxury for a few years or thinking about a long-term connection with this extraordinary SUV. Why wait? Take the first step towards leasing a 2023 Maserati Grecale GT at your neighborhood Maserati store right now, where elegance meets the wide road.
---
LOCATION
Maserati of Greenwich
321 West Putnam Ave
Greenwich, CT 06830
HOURS
| | |
| --- | --- |
| Monday - Friday: | 9:00AM - 6:00PM |
| Saturday: | 9:00AM - 4:00PM |
| Sunday: | Closed |