Saved Vehicles

[

00

]
Welcome to My Garage, the modern way to utilize car inventory searches and make it easier for you to collect your vehicles of interest. Now you can personalize your vehicle search with cars that you have recently viewed and saved. If you sign up for our Alerts tool you will be notified by email when a price has been changed or the car has been sold. Our Auto Locator tool will also notify you when a vehicle you are searching for has been added to our inventory. We hope you enjoy using our My Garage tool.
Recently viewed (0)
No viewed cars.
Low Mileage Used Maserati for Sale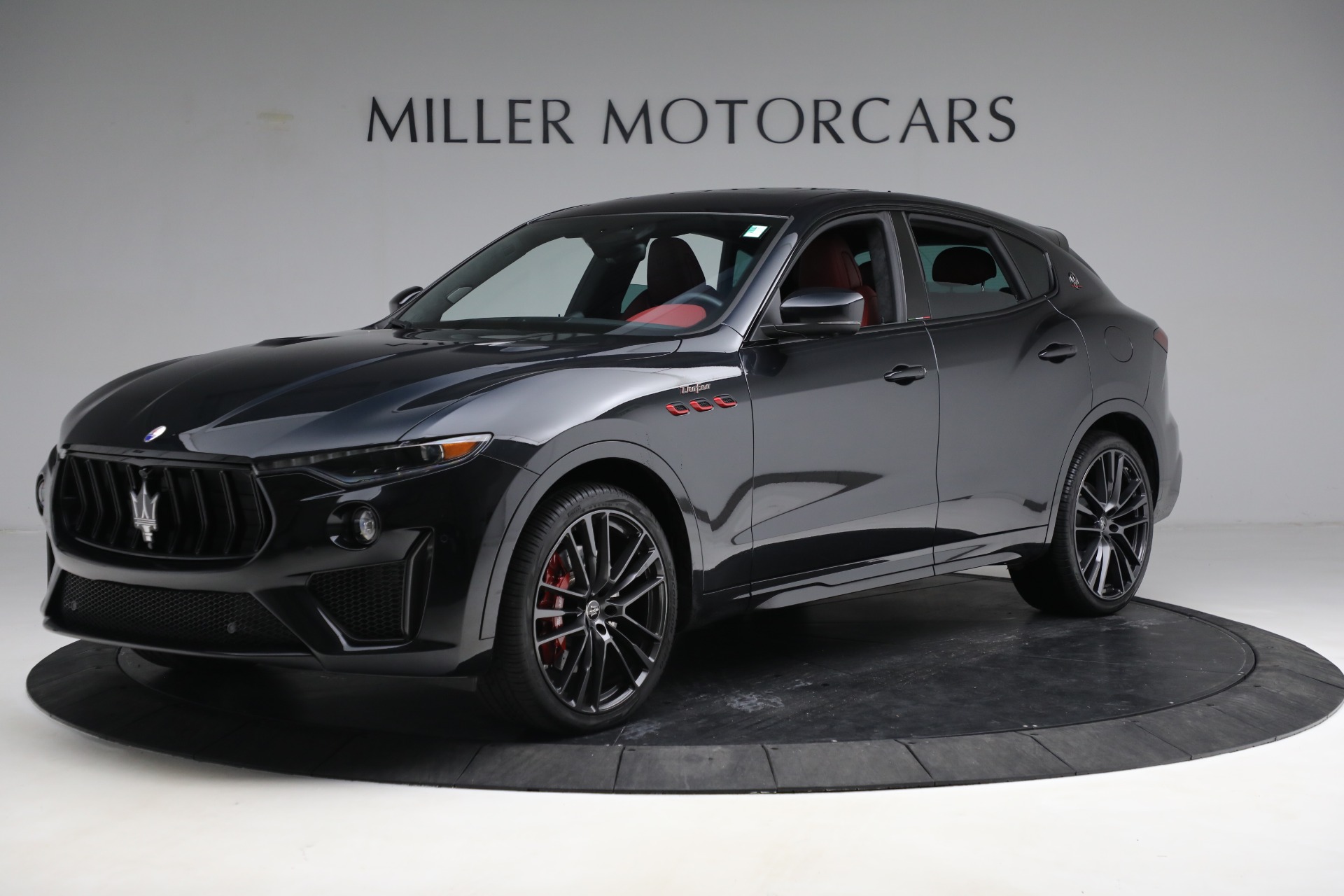 Established in Bologna in 1914, Maserati is an Italian luxury sports vehicle manufacturer. The company has a rich history of producing high-performance vehicles and is known for its luxurious and sporty designs. But why pay full price for a brand new Maserati when you can get a low mileage used one? We have an extensive selection of pre-owned Maseratis that offer all the same features and reliability as their newer counterparts but with fewer miles.
Whether you're looking for a Ghibli, Quattroporte, GranTurismo, or Levante, we have a variety of used Maseratis available with only one owner. Each pre-owned Maserati is thoroughly inspected and tested by our technicians to ensure you're getting a quality vehicle that will last many years. So, don't wait any longer; drive in your dream car today with our sales process!
Maserati Ghibli
The Maserati Ghibli is a pre-owned sedan that is sure to catch anyone's eye with its sleek exterior color, Grigio. With only 14,096 miles under its belt, this car is practically brand new. The interior color of Nero with grigio stitching adds an amazing touch of sophistication to this already stylish car. Under the hood, you'll find an impressive 3.0L twin turbo V6 engine that produces a whopping 404 HP and 406 ft.-lbs. of torque. The 8-speed shiftable automatic transmission makes for a smooth ride, no matter the speed.
Interior
The interior of the Ghibli is just as luxurious as its exterior. On the inside, you'll find a leather-wrapped steering wheel and power-adjustable heated and ventilated front leather seats. Along with leather upholstery, a navigation system display with voice commands, Bluetooth streaming audio for music and hands-free phone calls, an impressive surround sound system with eight speakers powered by a 600-watt amplifier, and a backup camera, the car is best for personal use.
The Ghibli can be found in two trims at our dealership:
Maserati Ghibli S Q4
SQ4 GranSport
Maserati GranTurismo
For those who want a more sporty look, the Maserati GranTurismo is the perfect choice. Available in both convertible and coupe body styles, this model boasts a striking exterior design that will turn heads on the road. And when it comes to performance, the GranTurismo doesn't disappoint. Powered by a mighty 4.7L V8 engine, this best car delivers an impressive 433 horsepower and 361 lb-ft of torque to take you from 0 to 60 in just 4.7 seconds. But that's not all—the GranTurismo also features a six-speed automatic transmission and rear-wheel drive for a smooth and exhilarating driving experience.
Trims Availability
At our location, you can choose from the following three different trim levels for the GranTurismo:
MC Convertible
S Automatic coupe
Sport convertible
You can select the trim level that best suits your preferences and needs because each trim level has its own unique combination of features and conveniences.
Maserati Levante Trofeo
Behold the Maserati Levante Trofeo, a true marvel of Italian automotive engineering. This sleek SUV, finished in a striking black exterior and complemented by a bold red interior, exudes luxury and performance from every angle, with a potent 3.8L twin-turbo V8 engine that churns out a colossal 550 horsepower and 538 lb-ft of torque.
Sporting an 8-speed shiftable automatic transmission, it's an absolute pleasure to drive, offering a smooth and responsive ride paired with ample horsepower to tackle any challenging terrain. With only 12,075 miles on the odometer, this pre-owned beauty is a rare find that won't last long on the market.
The Safest Car
The Maserati Levante Trofeo also offers a range of advanced safety features and technologies that make it the best and safest vehicle on the road. From its reinforced body structure with seven airbags and Advanced Driver Assistance Systems (ADAS) to its Blind Spot Assist system, you can be sure you're driving with peace of mind knowing you and your passengers are well protected. The Maserati Levante Trofeo is the ultimate combination of luxury, performance, and safety for those who demand nothing less than the best.
Maserati Quattroporte S Q4
The Maserati Quattroporte S Q4 is a pre-owned premium automobile that exudes elegance and refinement to a remarkable degree. Because of its exterior paint job of Blu Passione Mica and its interior paint job of Cuio, this automobile stands out from the crowd in every conceivable manner. Its V6 3L engine, which has tremendous power, contributes to both its sophisticated and imposing appearance.
The Quattroporte S Q4 is equipped with an all-wheel drive system, making it capable of driving in any kind of weather. This vehicle has just 31,179 kilometers on the odometer, which means that it still has many years of service left to provide its owner with pleasurable driving experiences.
Interior and Exterior Specs
The Maserati Quattroporte S Q4 has an abundance of exterior features that help it stand out in the crowd, such as its Bi-Xenon headlights with LED DRLs, 18″ alloy wheels, and chrome accents. Inside the cabin, you'll find a host of luxuries, including heated front seats, dual-zone climate control, a premium sound system, and a large 10.1″ touchscreen with Apple CarPlay compatibility. With amenities like these, you can be sure that every ride in the Quattroporte S Q4 will be one to remember.
Take a Spin in Our Pristine Pre-Owned Maserati
All in all, Maserati's models offer undeniable style and performance. Whatever your driving needs and lifestyle, there's a Maserati that will exceed your expectations. For those of you on the hunt for quality, low-mileage pre-owned Maserati cars at fair purchase prices, check out our collection of used Maserati models. You won't be disappointed. With features like comfortable seating, top-notch technology, and advanced safety features on all models, it makes sense why many people opt for a used Maserati over other brands. Along with the car, you can check for flexible financing options to make it easier for you. Come and take a test drive today to experience the true power and elegance of a Maserati.
---
LOCATION
Maserati of Greenwich
321 West Putnam Ave
Greenwich, CT 06830
HOURS
| | |
| --- | --- |
| Monday - Friday: | 9:00AM - 6:00PM |
| Saturday: | 9:00AM - 4:00PM |
| Sunday: | Closed |