Saved Vehicles

[

00

]
Welcome to My Garage, the modern way to utilize car inventory searches and make it easier for you to collect your vehicles of interest. Now you can personalize your vehicle search with cars that you have recently viewed and saved. If you sign up for our Alerts tool you will be notified by email when a price has been changed or the car has been sold. Our Auto Locator tool will also notify you when a vehicle you are searching for has been added to our inventory. We hope you enjoy using our My Garage tool.
Recently viewed (0)
No viewed cars.
Maserati Folgore Latest Information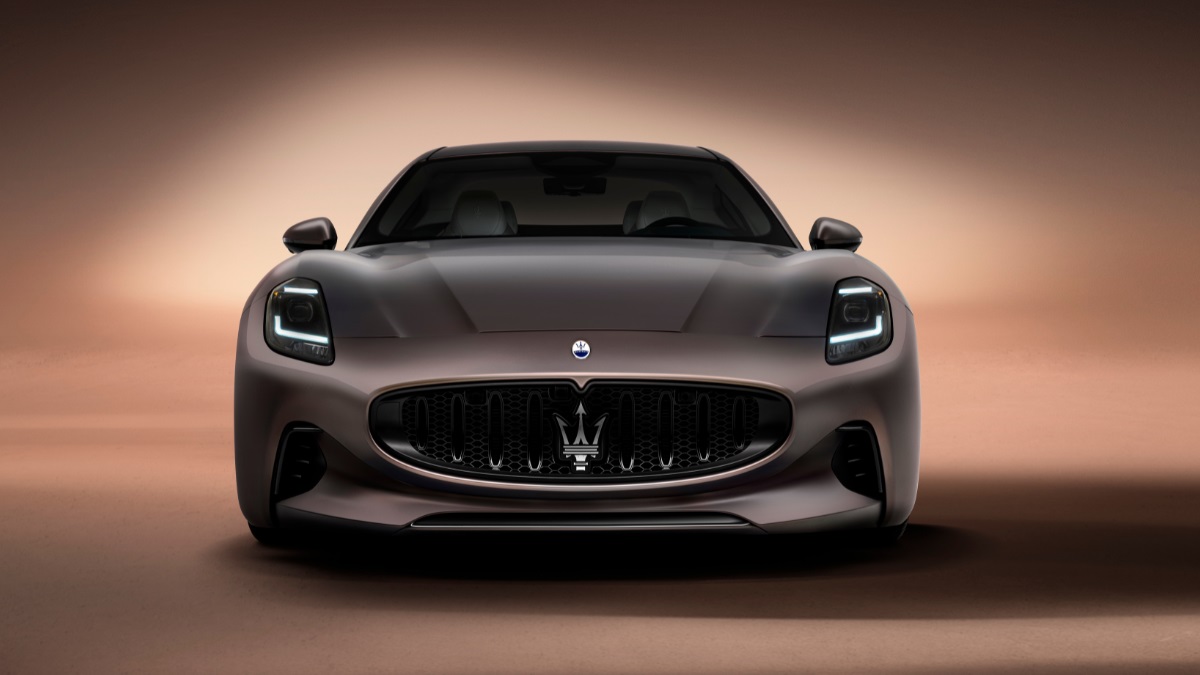 The Maserati Folgore has been making waves in the automotive world since it was first announced. This upcoming sports car with unique modern styling touches is sure to turn heads, and now we have some more information about it. In this article, we will look at the latest news and notes about the Maserati Folgore. Stay tuned for updates as we get closer to the release date!
What To Expect From The Upcoming Maserati Folgore
This Italian automaker Maserati hasn't released all the information related to its upcoming cars. However, some of the information and features of the upcoming Folgore they shared and what you can expect are as follows,
100% Electric Solutions
It will be the first ever car from the Maserati company that will be exclusively electric, with no gas or carbon dioxide emissions.
Ev's Instantaneous Burst Of Torque
In the Monterey car week, Maserati enlightened that the electric motor will provide an immediate, responsive driving experience with optimum torque.
Formula E
The car will be based on Maserati's experience in the electric racing circuit. Formula E means that the car can go from 0 to 62 mph in just four seconds.
Lightweight Materials
In the international editions of the Maserati teaser video, it was told that the car will be constructed with lightweight materials, including aluminum and carbon fiber. This will help to improve the overall range and performance of the car.
Ultra-Fast Charging Technology
Using high voltage charging stations, the battery can be charged in minutes, not hours. The batteries are also designed to last for the lifetime of the car.
Sustainable Cars
The Folgore will have a reduced environmental impact throughout its life cycle, from production to disposal. Production will use renewable energy, recycled nylon for fabric, and converting exhaust pipes into an EV design. While during the ride, it will not emit CO gas, making it a sustainable car.
Unique Laser-Cut Design
According to Maserati's official premiere video, the exterior will feature a sleek, aerodynamic design with laser-cut detailing. The interior will be luxurious and comfortable, with high-quality materials and craftsmanship.
400v High-Efficiency
The Folgore will be powered by a 400V high-efficiency electric motor. This will give the car a range of up to 310 miles on a single charge.
Aerodynamics
Folgore's aerodynamic design will help it to achieve high speeds while using less energy. The front splitter will be made of a light yet strong material. It will be adjustable to optimize the car's aerodynamics.
One of the most important aspects of Folgore's aerodynamics is the rear diffuser. This will help to create downforce at high speeds, keeping the car stable and efficient. The diffuser will be made of a light but strong material, and it will be adjustable to optimize the car's aerodynamics.
Upcoming Brembo Carbon Ceramic Brakes
According to Sebastian Maniscalco, Folgore will be equipped with Brembo carbon ceramic brakes. These brakes are designed for high performance and durability. They will help to improve the car's stopping power and
Twin-Turbocharged V-12 Engine
A twin-turbocharged V-12 engine will power the Folgore. This engine will be able to produce up to 800 horsepower. It will also have a top speed of 217 mph.
21-Inch Forged Alloy Wheels
The Folgore will be equipped with 21-inch forged alloy wheels. These wheels are designed for high performance and durability. They will help to improve the car's handling and stability.
Active Suspension System
This system will help to improve the car's handling and stability. It will also provide a comfortable ride for passengers.
Maserati Powertrain Technology
The Folgore will be equipped with Maserati's latest powertrain technology. This includes a new electric motor, battery, and charging port system. The powertrain is designed for high performance and efficiency. It will also help to reduce the car's environmental impact.
All-Wheel Drive
The Folgore will be equipped with an all-wheel drive. This will help to improve the car's traction and stability.
The Coupe And The Convertible
The Folgore will be available in both coupe and convertible body styles. Coupe means "closed" in Italian, and convertible means "open." the coupe style is a two-door car with a fixed roof, while the convertible has a removable or folding roof.
Maserati Folgore Plan 2023-2025
Maserati is preparing to launch its newest electric vehicle in 2023. This follows this year's release of the gasoline-powered Grecale and its upcoming full battery electric version counterparts (Folgore). All future models will be named after famous Italian lightning strikes, such as "Folgore," which translates into English as "Lightning."
The three electric motors, Maserati Granturismo Folgore EV, the GT Car, Grecale Mid-size SUVs, and Grancabrio GT Maserati EV, are to be introduced in 2023. MC 20 Folgore EV supercar, New Quattroporte the beautiful electrical sports sedan, New Levante full-size Maserati SUV's will come in the market by 2025. All these cars are built on the same viewpoint that is environmentally friendly and sustainable construction, completely electrical giving of no gasses.
Preorder Maserati Folgore
Maserati of Greenwich is proud to offer the newest member of the Maserati family, the 2023 Maserati Folgore. The Folgore will be a thrilling addition to the lineup, and we are now taking preorders. Here is everything you need to know about preordering your own Folgore.
To place a preorder, simply visit Miller motor cars. Select the model. Then, select 'Preorder' from the dropdown menu. Next, fill out the form with your contact information and vehicle preferences. Once you have submitted the form, one of our team members will reach out to you to discuss the next steps and confirm your preorder.
It's that easy! So don't wait – place your preorder today and be one of the first to experience the 2022 Maserati Folgore.
Love The Upcoming Maserati
If you are looking to place a preorder for the 2023 Maserati Folgore, look no further than Miller Motor Cars. Best authorized dealer of luxurious sports cars. The steps of preorder are easy, so be the first to enjoy the upcoming luxurious EV sustainable and electric sporty.
---
LOCATION
Maserati of Greenwich
321 West Putnam Ave
Greenwich, CT 06830
HOURS
| | |
| --- | --- |
| Monday - Friday: | 9:00AM - 6:00PM |
| Saturday: | 9:00AM - 4:00PM |
| Sunday: | Closed |