Saved Vehicles

[

00

]
Welcome to My Garage, the modern way to utilize car inventory searches and make it easier for you to collect your vehicles of interest. Now you can personalize your vehicle search with cars that you have recently viewed and saved. If you sign up for our Alerts tool you will be notified by email when a price has been changed or the car has been sold. Our Auto Locator tool will also notify you when a vehicle you are searching for has been added to our inventory. We hope you enjoy using our My Garage tool.
Recently viewed (0)
No viewed cars.
Maserati MC20 Model Features And Performance Specifications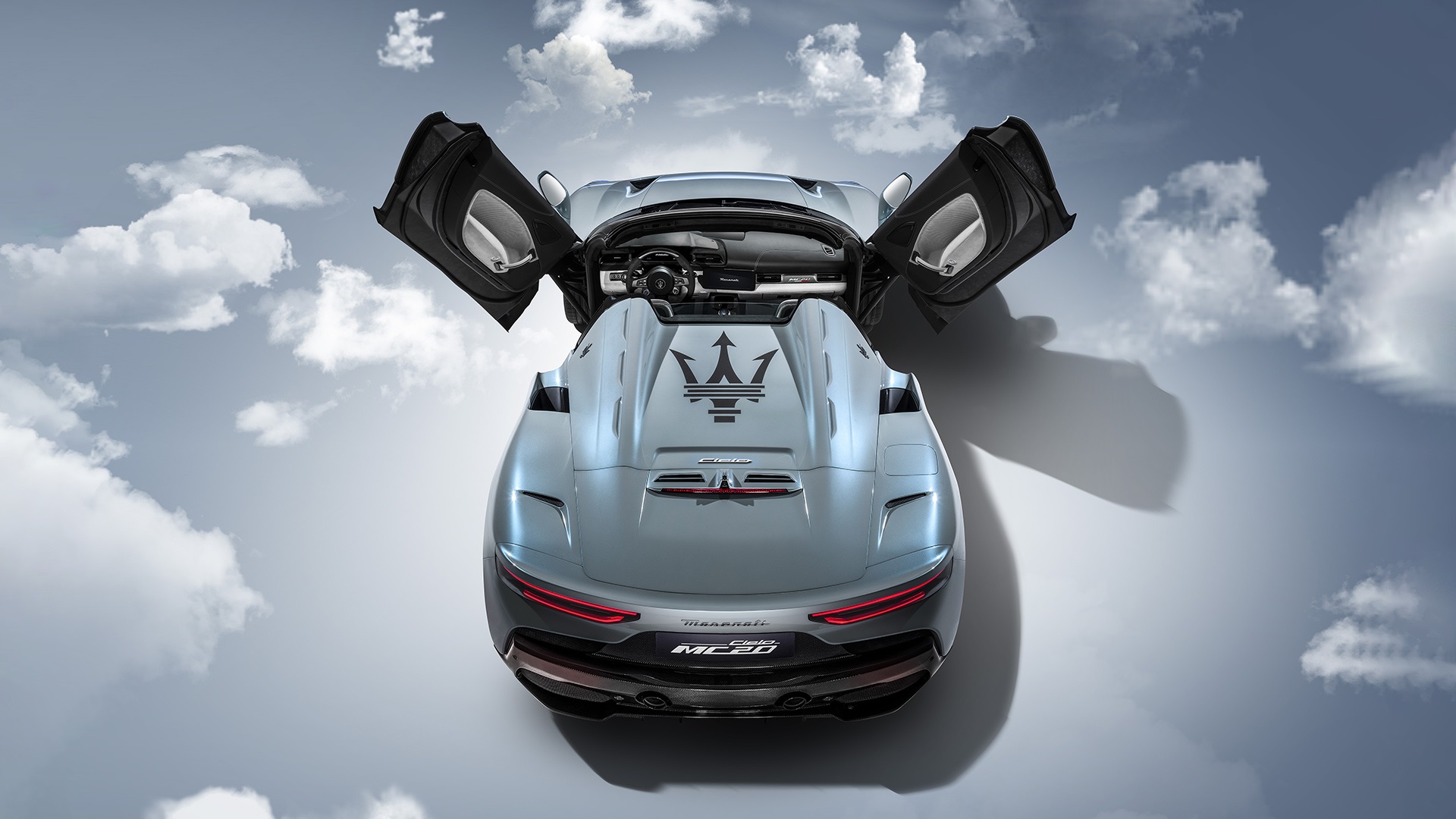 Maserati has unveiled the all-new MC20 model which is set to revolutionize the luxury sports car market. The sleek and stylish design, combined with its impressive performance capabilities, makes this car a real head-turner. If you're looking for a vehicle that offers both power and sophistication, the Maserati MC20 is worth considering.
2022 Maserati MC20 Engine And Performance Specs
The Maserati MC20 will be available in three different trims: the base model, the Maserati Corse, and the Maserati Corsa. The base model is powered by a 3.0-liter V6 engine that delivers 460 horsepower.
Under the hood, the Maserati MC20 is powered by a twin-turbocharged V-12 engine boost that delivers an impressive 630 horsepower and 538 lb-ft of torque. This Nettuno engine is mated to an eight-speed dual-clutch automatic transmission, and it's capable of accelerating from 0 to 62 mph in just three seconds. The top speed is an impressive 202 mph.
Some other performance features increase this model's capabilities and Maserati's engineers have used some new technologies to achieve these high numbers.
Driving Modes
The Maserati MC20 is equipped with three different driving modes: Normal, Sport, and Corsa. These modes allow drivers to tailor the car's performance to their specific needs. Normal mode is ideal for everyday driving, while Sport mode is perfect for those who want a more exhilarating experience. Corsa mode is designed for track use and is the most aggressive of the three modes.
Carbon Fiber Chassis
This chassis is not only strong but also lightweight, which helps to improve the car's performance. The Maserati MC20 can handle curves and corners with ease, thanks to its agile handling. And with its powerful engine and top speed bumps of 202 mph, this car is perfect for anyone who wants an exhilarating driving experience.
Traction And Handling
It also features an all-wheel-drive system and rear wheels that provide excellent traction control and handling, even in inclement weather conditions. When it comes to handling, the Maserati MC20 is equipped with an adaptive suspension lifter system, rear spoiler, and carbon ceramic brakes that provide a smooth and comfortable rear-wheel drive.
Plug-In Hybrid Powertrain
Maserati has also announced that the MC20 is available with a plug-in hybrid powertrain option and limited slip differential. This powertrain will deliver even more power and torque, making the Maserati MC20 one of the most powerful and capable luxury sports cars on the market.
Exterior Features
The Maserati MC20 is a work of art, both inside and out. From the sleek and stylish exterior to the luxurious and comfortable interior, this car was designed with the discerning driver in mind.
Some of the standout exterior features include:
An aerodynamic design that reduces drag and enhances performance
A carbon fiber body that is both lightweight and strong
LED headlights and taillights for excellent visibility
Forged aluminum 20-inch alloy wheels that provide excellent traction and handling. They are also stylish and eye-catching, adding to the car's overall aesthetic.
Spoilers and movable wings can be used for downforce or drag reduction, depending on the driving conditions.
Several curves and scoops not only add to its visual appeal but also help to improve performance.
The front grille is designed to optimize airflow, and the side skirts help to reduce drag.
Interior Features
The Maserati MC20's interior is just as impressive as its exterior. Some of the key features include:
Leather seats with Alcantara trim that are both comfortable and stylish
A 12.3-inch touchscreen display that provides access to all of the car's functions
A Bowers & Wilkins sound system with 14 speakers for an immersive audio experience
A dual-zone climate control system that allows you to customize the temperature for each passenger
Available with carbon fiber trim, which provides a sleek and stylish look while also enhancing performance.
A flat-bottomed multi-function carbon fiber steering wheel
Aluminum pedals with Maserati branding
Rear-facing camera
A digital rearview mirror provides a clear and unobstructed view of what's behind you, making it easier to reverse or change lanes in tight spaces.
Car Safety And Security
The Maserati MC20 is packed with safety and security features that will keep you safe on your travels. Some of the key features of this new car include:
A front collision mitigation system that helps to reduce the severity of a collision
Blind-spot monitoring system
The automatic emergency braking system
Rear cross traffic alert system
A lane departure warning system
A surround-view camera system that provides a 360-degree view of your surroundings
How The MC20 Compares To Other Maserati Models
The Maserati MC20 is the latest addition to the Maserati lineup, and it's one of the most impressive cars in the brand's history. When compared to other Maserati models, the MC20 offers more power, more luxury, and more features than other models of the Maserati brand.
The MC12, however, is a much older model and doesn't offer as many features as the MC20. The MC12 is also not as powerful as the MC20, with only 612 horsepower compared to 630 horsepower in the MC20. Ultimately, the Maserati MC20 is the better car when compared to the MC12.
The Maserati Ghibli is another popular Maserati car. The Ghibli is a luxury sedan that offers a comfortable and stylish ride. It's also packed with features, including a V-shaped grille, LED headlights, a sunroof, heated front seats, and a premium sound system.
While the Maserati Ghibli is a great car, it doesn't offer the same performance capabilities as the Maserati MC20. The MC20 is the better choice for drivers who want a Maserati car that's packed with power and luxury.
Take A Test Drive
The Maserati MC20 is a true luxury sports car that offers an impressive combination of style, power, and sophistication. If you want an exhilarating driving experience, the Maserati MC20 should be at the top of your list. Visit the Maserati of Greenwich to test drive the MC20 today.
---
LOCATION
Maserati of Greenwich
321 West Putnam Ave
Greenwich, CT 06830
HOURS
| | |
| --- | --- |
| Monday - Friday: | 9:00AM - 6:00PM |
| Saturday: | 9:00AM - 4:00PM |
| Sunday: | Closed |