Saved Vehicles

[

00

]
Welcome to My Garage, the modern way to utilize car inventory searches and make it easier for you to collect your vehicles of interest. Now you can personalize your vehicle search with cars that you have recently viewed and saved. If you sign up for our Alerts tool you will be notified by email when a price has been changed or the car has been sold. Our Auto Locator tool will also notify you when a vehicle you are searching for has been added to our inventory. We hope you enjoy using our My Garage tool.
Recently viewed (0)
No viewed cars.
Maserati Model Overview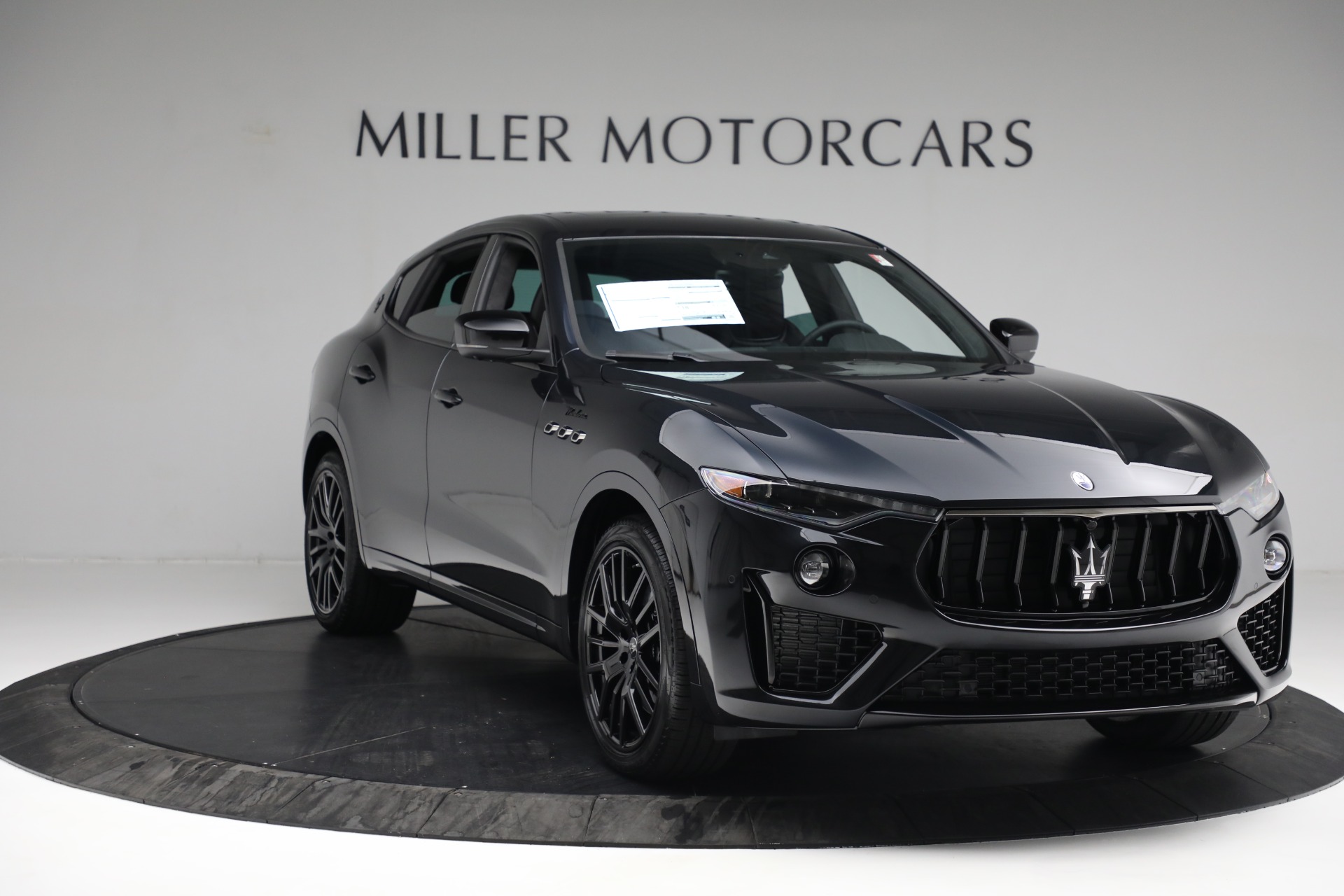 Maserati is an Italian luxury car manufacturer that was founded in 1914. The company produces high-end sports cars and sedans. Its vehicles are known for their style and performance, competing with Ferrari and Alfa Romeo. This article will provide a brief overview of all the Maserati models currently on the market. We'll also highlight some unique features that make each one special. So if you're considering buying a Maserati, read on!
Maserati SUVs
Maserati produces a range of SUVs that are perfect for those who want Maserati's luxury and performance but also need an SUV's practicality. The Levante is the company's flagship SUV and offers all the style and power of a Maserati. In addition, the Ghibli and Quattroporte are popular choices, providing plenty of unique features to Maserati. So if you're looking for a high-end SUV, here are a few.
Maserati Levante TROFEO
The Maserati Levante Trofeo is a high-performance version of the popular Levante coupe. This sporty SUV offers all the versatility and luxury of the base model but with more power and speed thanks to its advanced engine and aerodynamic design.
It features an advanced twin-turbo V8 engine that produces an impressive 550 horsepower. In addition, it comes with several unique styling details, such as sleek custom alloy wheels and stylish carbon fiber accents; the Levante Trofeo is genuinely in a league of its own. Whether looking for a weekend cruiser or a fast and efficient performance vehicle, the Levante Trofeo is sure to exceed your expectations.
Maserati Grecale
The Maserati Grecale is a sleek and stylish two-door sports car that offers performance and luxury in equal measure. Powered by a turbocharged V6 engine that produces 410 horsepower, the Grecale has a top speed of 190 mph.
With its sharp lines and aerodynamic design, the Grecale can turn heads when you pull up to the valet. And with features like a premium sound system, heated seats, and an all-leather interior, you'll enjoy every moment behind the wheel.
Maserati SUVs Benefits:
All Maserati SUVs are incredibly stylish and perform well.
They offer a luxurious experience, with features like heated seats and premium sound systems.
The engines are powerful and efficient, making them perfect for weekend cruises or fast drives on the open road.
Maserati Sedans
Maserati sedans are some of the most luxurious and stylish cars on the market. They offer performance and luxury in equal measure, and their engines are powerful and efficient. Whether you're looking for a vehicle to take to the office or a weekend cruiser, a Maserati sedan will exceed your expectations. The most prevalent models include the Ghibli, the Quattroporte, and the GranTurismo. Below are some high-end sedan
Maserati GT
Designed with intensity and version in mind, the 2022 Maserati GT Sedan is an exciting addition to the luxury car market. This sleek sedan delivers an exhilarating driving experience with a powerful engine and fast-shifting transmission. In addition to these high-performance features, the GT comes equipped with a range of cutting-edge safety and comfort features, including adaptive cruise control, lane departure warning, and intelligent keyless entry. So whether you are looking for a thrilling drive or some extra peace of mind, the GT Sedan has you covered.
Maserati Ghibli S Q4
The 2022 Maserati Ghibli S Q4 is an exciting new vehicle that offers exceptional engine performance, a smooth-shifting transmission, and a range of cutting-edge safety features. With its powerful V6 engine and all-wheel drive capabilities, the Ghibli S Q4 performs like an actual sports car, offering thrilling speed and handling on any road surface. In addition, the advanced transmission delivers quick shifts and allows the driver to navigate any situation effortlessly. And with its advanced airbags, electronic stability control, anti-lock brakes, and rearview camera, the Ghibli S Q4 provides unparalleled comfort.
Sedan Benefits
Maserati Sedans offer sporty performance and luxury in one package
All models feature powerful engines and advanced safety features
The Ghibli S Q4 offers exceptional all-wheel drive capabilities for improved handling on any road surface
The GT Sedan delivers a thrilling driving experience with its fast-shifting transmission and
Maserati Super Sport Cars
Maserati offers a range of high-end sports cars that thrill any driver. The Maserati GranTurismo sports car is one of the new models offered by the Italian manufacturer. Here are some of the Maserati models that could be perfect for you.
2022 Maserati MC20
Preferred for speed and performance, the 2022 Maserati MC20 is a super sports car. Powered by an advanced twin-turbocharged V6 engine that produces 630 horsepower, the MC20 can reach top speeds of over 200 mph. And with its lightweight carbon fiber body, precise handling capabilities, and advanced aerodynamics, the MC20 offers a driving experience unlike any other.
In addition to its thrilling performance, the MC20 also offers a range of advanced technology features, including a customizable digital display and wireless device charging.
2022 MC20 Cielo
You want a car that can handle any terrain and situation; you need an engine's power and the transmission's smoothness. The 2022 Maserati MC20 has an engine and a transmission designed for speed and performance. With its twin-turbocharged V6 engine and all-wheel drive capabilities, this car can handle any terrain or situation. And with its lightweight carbon fiber body and advanced aerodynamics, it offers precise handling and unmatched speed. So if you're looking for a super sports car that can handle anything, the 2022 Maserati MC20 is worth checking out.
Maserati Sports Car Benefits:
Powerful engine and smooth transmission
All-wheel drive capabilities for improved handling on any terrain
Lightweight carbon fiber body for precise handling and speed
Advanced aerodynamics for improved performance
Conclusion
Maserati has been in the market for a very long time producing luxury cars that make the driving experience worth the time. If you're in the market looking for Maserati cars, be sure to check us out at Miller Motorcars. We are an authentic dealer with a huge inventory of Maseratis and other vehicles that could be your next car.
---
LOCATION
Maserati of Greenwich
321 West Putnam Ave
Greenwich, CT 06830
HOURS
| | |
| --- | --- |
| Monday - Friday: | 9:00AM - 6:00PM |
| Saturday: | 9:00AM - 4:00PM |
| Sunday: | Closed |