Saved Vehicles

[

00

]
Welcome to My Garage, the modern way to utilize car inventory searches and make it easier for you to collect your vehicles of interest. Now you can personalize your vehicle search with cars that you have recently viewed and saved. If you sign up for our Alerts tool you will be notified by email when a price has been changed or the car has been sold. Our Auto Locator tool will also notify you when a vehicle you are searching for has been added to our inventory. We hope you enjoy using our My Garage tool.
Recently viewed (0)
No viewed cars.
Maserati's Newest SUV: The 2023 Grecale Modena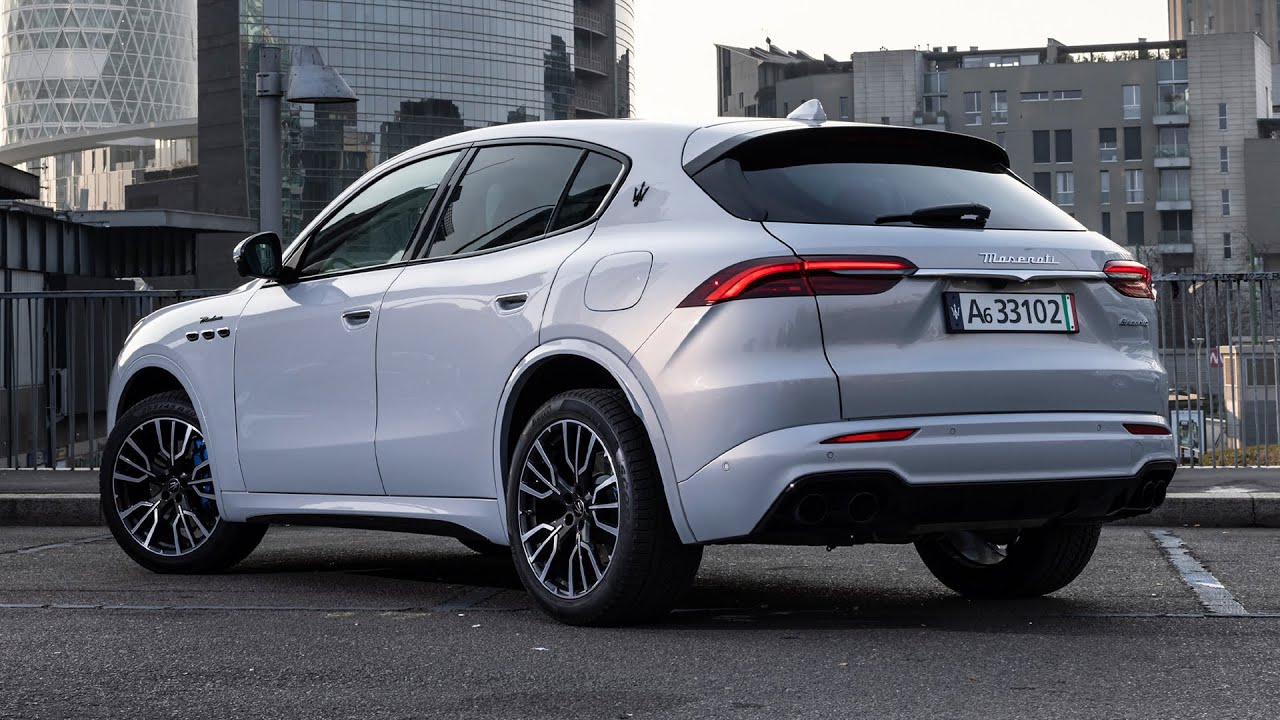 Maserati has just announced their newest SUV, the 2023 Grecale Modena. This luxury vehicle is sure to turn heads with its sleek design and impressive performance capabilities. It also features a luxurious interior with plenty of space for passengers and cargo. If you're looking for an unforgettable driving experience, be sure to check out Maserati's latest offering!
Brief Overview Of Grecale Modena
Production of the Grecale Modena limited edition will begin in late 2022 at Maserati's plant in Modena, Italy. This all-new SUV is named after the grecale wind, a cold and gusty wind that blows down from the mountains of Italy.
The Grecale Modena will be offered in two trim levels: GranLusso and GranSport. Both trims come standard with all-wheel drive and an eight-speed automatic transmission. This model competes with other midsize luxury SUVs such as the Porsche Macan, Audi Q-Series, and BMW X-Series.
The Maserati Grecale Modena is a stylish and luxurious SUV based on Alfa Romeo Stelvio just like Grecale Trofeo and base Grecale GT. It comes equipped with a V-shaped engine that can reach speeds of up to 190 mph. The interior is spacious and features plenty of high-end amenities.
2023 Maserati Grecale Modena
The 2023 Maserati Grecale Modena is an all-new SUV vehicle settings. It comes equipped with many features and maximum performance capability.
Powertrain And Performance
The Grecale Modena is Maserati's first SUV to be built on an all-new platform. It will also be the first Maserati SUV to offer a plug-in hybrid powertrain option. It has four-cylinder models with a turbo engine that is connected with a 48V mild-hybrid system. The powertrain produces 325 horsepower and 332 lb.-ft of torque. It can go from 0 to 60 mph in just five seconds with a top speed of 190 mph.
Drivetrain
The all-wheel-drive system on the Grecale Modena is one of its most impressive features. It uses a sophisticated torque-vectoring system that sends power to each wheel as needed. This provides improved handling and stability when driving in adverse conditions. The eight-speed automatic transmission is smooth and fast, and it ensures that you'll always be in the right gear.
Chassis And Suspension
The Grecale Modena's chassis and adaptive air suspension are designed for comfort and performance. The front and rear axles are made from aluminum to reduce weight. The SUV also has adaptive dampers that automatically adjust to changing driving conditions. This provides a smooth ride regardless of the road surface.
Braking And Steering
The Grecale Modena is equipped with Brembo brakes that provide excellent stopping power. The electric power steering system is tuned for sporty driving, and it provides good feedback to the driver.
2023 Grecale Modena Interior Quality
The interior of the Grecale Modena is just as impressive as its exterior. It's spacious and features high-quality materials. The front seats are comfortable and supportive, and the rear seats have plenty of legroom. The SUV comes standard with a premium audio system, navigation, and a sunroof.
Steering Wheel & Seating
It has a high-quality steering wheel that is wrapped in leather and has the Maserati logo on it. The seats are upholstered with premium leather and have heating and cooling options.
Digital Gauge Cluster
The 12.3-inch digital gauge cluster is a high-resolution screen that provides important information to the driver. It displays the current speed, RPMs, and gear selection. It also has a built-in GPS that provides navigation instructions. The gauge cluster can be customized to show the information that you find most important.
Infotainment System
The Grecale Modena comes standard with an infotainment system that includes a touch screen, voice-activated controls, Bluetooth connectivity, Apple CarPlay, Android Auto, and a Wi-Fi hotspot. The infotainment system is easy to use and helps you stay connected while on the go.
Sound System
The 2023 Grecale Modena comes standard with a 1285-watt 21-speaker Sonus Faber sound system. This sound system provides excellent sound quality and features the latest technology. It has a subwoofer that provides deep bass, and the tweeters provide clear highs. The sound system can be customized to your liking.
Exterior Highlights
The exterior of the new Grecale features comparable with the Porsche Macan including:
It has a head-up display with a sloping roofline.
It also comes with side mirrors that provide a sleek look and eliminates the need to manually fold the mirrors each time and heated to prevent them from fogging up.
The rear spoiler on the Grecale Modena is functional and stylish. It helps to reduce drag and improve fuel efficiency.
Panoramic sunroof that gives passengers a great view of the sky. The sunroof can be opened or closed with the push of a button.
It has a trapezoidal grille that gives it a distinctive look. The grille is made from aluminum and features the Maserati logo in the center. It's surrounded by a chrome frame that makes it stand out from the crowd.
The Grecale Modena is also available in an "aggressive" trim. Modena trims have a more sporty look and include many performance-enhancing features. It's available in the intense blue and Rosso GranTurismo colors as the standard model, and it has 20-inch wheels with a black finish.
Grecale Modena has headlights that are designed to look angry. They are made from aluminum and have a black finish. They provide good visibility and help you see in difficult driving conditions.
Safety And Driver Assistance
The Grecale Modena is equipped with many safety and the Maserati intelligent assistant. These features include:
A blind spot monitoring system that uses sensors to alert you so that you can take action.
It also has a rear-view camera that helps you see what's behind you when backing up.
A front-collision warning system that will alert you if it detects an object in front of the vehicle.
Traction control and adaptive cruise control system help to keep the vehicle from slipping on wet or icy roads.
An automatic high-beam system that turns the headlights on and off based on the lighting conditions. This helps to improve visibility and prevent you from blinding other drivers.
Take A Test Drive!
If you're looking for a luxurious and performance-oriented SUV, the Maserati models are a great option. They have many features that make them stand out from the crowd. Come to our dealership and take one for a test drive today!
---
LOCATION
Maserati of Greenwich
321 West Putnam Ave
Greenwich, CT 06830
HOURS
| | |
| --- | --- |
| Monday - Friday: | 9:00AM - 6:00PM |
| Saturday: | 9:00AM - 4:00PM |
| Sunday: | Closed |